Welcome
The DuPage County Fairgrounds semi-annual MASSIVE Chicagoland CIVIL WAR Show and Sale. The DuPage, IL Civil War Show, will bring delight to the Civil War Enthusiast.
Civil War dealers from thru-out the United States will be offering 1000's of Civil War Treasures and Memorabilia. The history of America's Great Heritage can be viewed on the 100's of tables of unique artifacts offered for sale.
In addition to CIVIL WAR ANTIQUITIES for sale, there will also be memorabilia from the REVOLUTIONARY WAR and the SPANISH AMERICAN WAR. The show will be vetted for quality and authenticity. Dealers will be bringing their BEST wares for this greatly anticipated event. A special display of CIVIL WAR cannons and artillery will also be there for viewing.
Please be sure to sign up for our email list on show updates, special offers, and notices.
1,000's of Civil War Treasures plus, Revolutionary War, and Spanish American War Memorabilia
APRIL 28 & SEPTEMBER 29, 2018
Hours: 9am to 4pm / $9 (includes admission to the CADA Collector Arms Dealers Association Show – http://www.cadagunshow.com/). DuPage County Fairgrounds, Wheaton, IL.  Free Parking.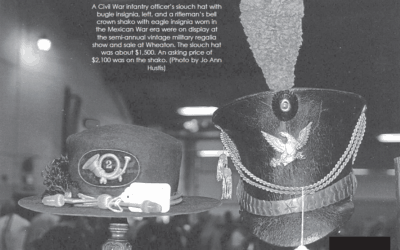 B y J o A n n H u s t i s The Auction Exchange and Collectors News WHEATON, Ill. — Vintage military hat prices are crazy, dealer Paul Millikan observed about the military headgear with four-figure price tags shown in the Civil War & Military Extravaganza at the...
read more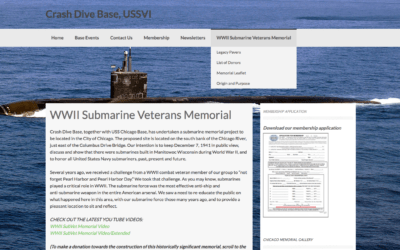 The April 29th CADA Illinois gun show (building two and three) welcomes the "Chicago WWII Submarine Veterans Memorial" - DuPage County Fairgrounds, Wheaton, IL Crash Dive Base, along with USS Chicago Base, is collecting donations to help build this memorial. If you...
read more
Chicago Civil War Dealer Videos
It seems that in this world fewer and fewer people attempt to say "thank you". I'd rather not be one of them but through this email I offer my thanks to you and your family for going "above and beyond" in your efforts to bring about a wonderful Civil War Show in Wheaton last weekend. I can't say enough about your extra efforts to bring me back into the fold so to speak since it had been seven years since I had set up at a show. I'm glad to be back. I set up to sell a few things and was more successful than I had hoped to be. I came to buy from a prepared list and I bought as well. The weather was not your department, but it was glorious. My wife and I would very much like to return in September if our schedule allows. I have already begun to distribute your fliers for Centreville. Thanks again for everything!
Al McGeehan
You folks set the standard for shows!
Harvey Warrner - Crossroads Of America Civil War Show